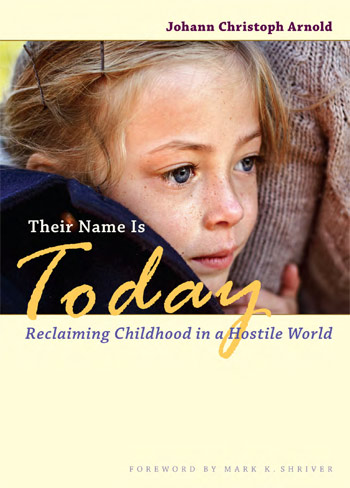 The title couldn't be more perfect for this book in this day and age. In today's world it is violent, unpredictable, and can be damaging for our children. One of the main problems is how parents handle their children in this world. Rather than teach many parents are just letting their children go. Children, teens, etc., are just allowed to do as they please with little or no regard from their parents. There is hardly any guidance or structure anymore. Sadly, love, seems also to be absent. It's a heart-breaking thought and yet a true reality.
What parents don't realize is now more than ever our children need our love, strength, teaching, and guidance. This world we live in is not an easy one, and rather than ignore it we need to recognize and overcome.
Life can get so hectic that we often realize what the most precious and important things are in life. Our ultimate treasures, our children. Our children need our time, attention, love, and respect. They are little people and they want what we all want with love and respect.
This book is something that any parent, grandparent, family member, teacher, etc., should read at least once. It includes countless wonderful advice on raising, loving, and respecting our children. From limiting TV time to dealing with difficult children this is a handy tool to read over and over again.
I highly recommend it, and even if you don't agree with some of the advice/answers in this book you will still be glad you read it. I believe there's something for everyone within these pages.




::From the back of the book::
There's hope for childhood. Despite a perfect storm of hostile forces that are robbing children of a healthy childhood, courageous parents and teachers who know what's best for children are turning the tide. Johann Christoph Arnold, whose books on education, parenting, and relationships have helped more than a million readers through life's challenges, draws on the stories and voices of parents and educators on the ground, and a wealth of personal experience. He surveys the drastic changes in the lives of children, but also the groundswell of grassroots advocacy and action that he believes will lead to the triumph of common sense and time-tested wisdom. Arnold takes on technology, standardized testing, overstimulation, academic pressure, marketing to children, over-diagnosis and much more, calling on everyone who loves children to combat these threats to childhood and find creative ways to help children flourish. Every parent, teacher, and childcare provider has the power to make a difference, by giving children time to play, access to nature, and personal attention, and most of all, by defending their right to remain children.




::Product Details::


Paperback: 189 pages
Publisher: Plough Publishing House (September 22, 2014)
Language: English
ISBN-10: 0874866308
ISBN-13: 978-0874866308



 

::Purchase this book::

Kindle Paperback Nook

 






::About the author::


People have come to expect sound advice from Johann Christoph Arnold, an award-winning author with over 1.3 million copies of his books in print in more than 20 languages.

A noted speaker and writer on marriage, parenting, and end-of-life issues, Arnold is a senior pastor of the Bruderhof, a movement of Christian communities. With his wife, Verena, he has counseled thousands of individuals and families over the last forty years. His books include Their Name Is Today, Why Forgive?, Rich in Years, Seeking Peace, Cries from the Heart, Be Not Afraid, and Why Children Matter.

Arnold's message has been shaped by encounters with great peacemakers such as Martin Luther King Jr., Mother Teresa, César Chavez, and John Paul II. Together with paralyzed police officer Steven McDonald, Arnold started the Breaking the Cycle program, working with students at hundreds of public high schools to promote reconciliation through forgiveness. This work has also brought him to conflict zones from Northern Ireland to Rwanda to the Middle East. Closer to home, he serves as chaplain for the local sheriff's department.

Born in Britain in 1940 to German refugees, Arnold spent his boyhood years in South America, where his parents found asylum during the war; he immigrated to the United States in 1955. He and his wife have eight children, 44 grandchildren, and one great-grandchild. They live in upstate New York.

To learn more visit www.plough.com



 



Disclaimer: I received a complimentary copy of this book from Handlebar Publishing in exchange for my unbiased review. All opinions expressed are solely my own.