Oh the heat has been just miserable! I can't even take the boys out to play because it's just too darn hot outside! It's like as soon as you step outside you can feel your energy being zapped right out of your body. I was so tired last night that I couldn't read or anything and ashamed to say I left the dinner dishes to be done this morning, and the other chores yesterday were neglected as well. We were just SO exhausted after the movies, the store, and our usual Thursday errands which unfortunately couldn't be avoided despite the heat. Even my energetic little boys wanted to just sit on the couch, watch cartoons, and read books until bedtime.
Here's something to give you an idea of the heat in our area (and I know some others have it worse, but for
us
in this area we've known no worse this early in the summer. lol)
From our local newspaper::
"On top of seeing the longest period of consecutive days without measurable rain in June at 24 days, as of Thursday, the area saw a heat record for June 28 at 104 degrees
The average high is 85.
It also set the record for the hottest day in June, beating 102 degrees back in 1988, Nield said.
And he added there's "no relief in sight," with a high of 100 today and in the upper 90s next week with very little chance of rain."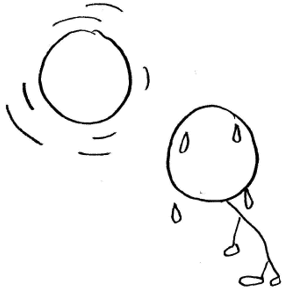 I am hoping for rain very VERY soon to cool things off. There was a poor little cat laying on the side of our building last night just dehydrated. I have seen the cat ever since we moved in, and I took it some water and piece of leftover chicken. It drank half a cool whipped bowl of water which told me it was indeed dehydrated. Poor little kitty. It was gone this morning though and the bowl was almost empty so I'm hoping it got to rest and re-hydrate.
We did get out and go watch the movie Disney's Brave yesterday. Something we could do that still kept us cool. Lucas had a play date with a friend from preschool so we all went to see that movie for her belated birthday.
It was a pretty good movie for both boys and girls to enjoy. The triplets in this movie just had Lucas laughing time and again and he was SO well behaved during the movie! He sat through it all aside from the potty breaks and actually paid attention to the whole movie. He did so well in fact that we are going to start taking him to the movies on a regular basis.
Levi on the other hand (whom is only 1 1/2) was super good the first 30 minutes into the movie until he decided he had just had enough. Me and Hubby had to take turns leaving the movie theater to take him and walk him around in the lobby because tantrums were never-ending. We are going to try again on July 4th since our local movie theater is hosting a FREE movie of Happy Feet 2. Maybe since it has a lot of singing and dancing he will also be intrigued. LOL
We picked out our new apartment yesterday after looking at 5 of them we found the PERFECT one for us.
The ONLY downfall was the fact that the air conditioning unit was a bit dated, but as long as it does the job I can live with it. I'm not too picky and an A/C unit is just a seasonal thing. I'm thankful to have one at all because a lot of people do not and in this heat our town has set up some relief centers with A/C and bottled water. Besides the apartment had all the other perks we were looking for from the carpet color, tile color, bathroom style, cabinets, layout, closets, etc so there really is no complaining. I'm thankful we finally found a place and now I CANNOT wait to get all moved in. I feel like a little kid at Christmas. haha.
We are going to be going through stuff over the next few weeks and then it will be time to start packing. We went through the boys books the other day and eliminated 3 boxes and 3 totes filled with books. They still have an entire bookshelf filled with books, but we will be donating the books we are getting rid of to a church for other children to enjoy. This week we are tackling the toys and clothes.
Anyway I have literally an entire house-full of chores awaiting to be done so I better get started on them.
Have a wonderful day, and a wonderful weekend! :)
Sincerely,
Tori