Last week was my son's first week of preschool. He goes 4 days a week, and it took everything I had not to bawl like a baby.
I have mixed feelings about school starting back up.
On the one hand we get back to our normal routines and schedules which makes things run so much smoother. It seems like everyone and everything runs smoother during the school year because we all adjust to our schedules a lot better. Maybe it's because as humans we secretly crave routines and schedules...who knows.
It's bittersweet to watch our children grow up isn't it? Lucas is already 4 and in preschool, Levi is almost 2 years old and he is so independent already. What happened to those little babies fresh out of our belly's who needed us to help them with their every need? I am so proud of how much they have learned, and I love watching them grow up into the good little gentleman they are fast becoming. At the same time though I just want to swaddle them in blankets again, hold them close, and rock them. LOL
Maybe I'm crazy, but it is so hard to let go.
On the first day of school last week I fully expected Lucas to beg me to stay, not leave him, etc. The complete opposite happened. I could tell he was a little nervous because he kept twisting the back of his shirt, but as soon as the other kids asked if he would like to join them in reading he left me in the dust. He barely had enough time for me to give him a kiss and hug. I walked out of there holding back my tears like a big baby while my little boy played so nicely with all the others and barely gave me a goodbye glance. LOL
But part of life. I'm sure I will go through this every single year.
I have a lot planned this week. I have a few book reviews coming up, one part of a blog tour which you won't want to miss. It's a blog tour for Band of Sisters by Cathy Gohlke. She will be answering some questions, and there will be much info about the book. Not to mention that this is one fantastic book.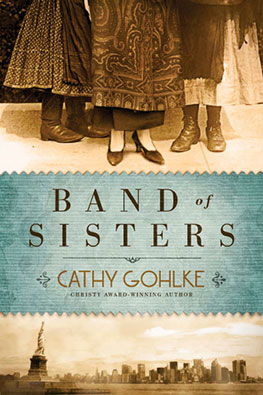 The tour date is schedule for Mommy's Musings September 13th which is this coming Thursday. I hope to see you here then!
Tonight hubby is going to play with the kids and give me an hour to myself. I'm eager for a hot bath, good reading, and then to join them before bedtime. The boys love the game whack-a-mole. It's so fun for their age group, and I'll admit it has us in hysterics most every time we play it. It's funny us all trying to remember our sounds and whack the mole. haha. If you have youngsters I think they would really enjoy it. Here's a look at the game:
You can find it at walmart or almost any department store. It lights up and each player listens for their distinct sound and has to whack that mole that lights up while playing their sound. Lots of fun for the whole family, and easy enough for young ones.
Anyway, I have a roast that's almost done, and I need to make some cornbread to go with it. I'm hoping for an early night tonight since tomorrow is going to be busy. We have shopping to do for school uniforms (it has been hard trying to find them in his size and he still needs more), errands to run, a birthday party to attend, and so much more. Hope you are all enjoying your weekend!
Sincerely,
Tori