It was a lovely 4 days off. I'm kind of bummed that it's school time though because that means back to the old hectic daily grind. haha
I slept on my shoulder weird last night because now it is hurting so badly. Bad thing is I can't find my old fashioned hot water bottle that I usually use for such pains and come to think of it I haven't seen it since our old apartment so I'm kind of wondering if it didn't get thrown in a get rid of box. It looks like this in case you've seen it:
LOL. But now on to Happy Homemaker Monday. I'm linking up with Diary of a Stay at Home Mom today which just happens to be one of my favorite blogs AND the one who hosts
Happy Homemaker Mondays
. So go on and check her blog out as well:
http://familycorner.blogspot.com/
::The weather in my part of the world::
Sunny but chilly. 44 degrees here in good old Indiana. We're actually looking at some pretty mild temps this week even getting as high as 58 degrees by the end of the week. It's so unusual for Indiana though because normally we're covered in snow around this time of year or it's bitter and windy. But hey, can't complain.
::Right now I am::
Sipping on some caramel truffle coffee. I got it on a whim at the grocery store yesterday. It was a little bag on sale for a dollar so I figured why not try it. I LOVE it!
::Thinking::
About our new little fur baby. We get to go get him on December 23rd! I'm so excited and the kids are going to be over the moon. They know we are getting a dog and they are continuously asking about him so I think they are at the point where they want to see it to believe it. haha. We already paid the deposit for him, but as he is only 4 weeks old right now we have to wait until he is 8 weeks and able to leave his fur mommy. We do have almost all his supplies so everything will be ready when we bring him home. We met his fur mommy and she is just a darling, and he is so energetic himself and loving! He is coming from a home where they have taken the utmost care of the litter and puppies so we are very thankful to find them. Here's his picture:
Gizmo Mars
(Havanese puppy- 4 weeks old)
::On my reading pile::
Heaven Changes Everything
(a devotional from the authors of
Heaven Is For Real
)
by: Todd & Sonja Burpo
I still want to choose a book on the Kindle to read in addition to this, I just haven't chosen one yet. When there are so many good books at your fingertips it's a hard choice!
I also just finished reading
A Marriage of The Heart by Kelly Long
- review upcoming
::On my TV::
Wednesday I of course will be watching Nashville. I love that show! I missed last week's episode and for some reason my computer doesn't want to play it so I keep waiting for Comcast to put it On Demand for us all to enjoy, but so far no go. :(
Other than that I'll probably be re-watching past seasons of 7th Heaven that I checked out at the library. Can't get enough of that TV show.
::On the menu for this week::
Monday- homemade cheeseburger macaroni, garlic bread, corn, fried potatoes
Tuesday- beef pasta, mashed potatoes, peas, homemade rolls
Wednesday- tuna casserole
Thursday- will be grocery shopping
Friday-
Saturday-
Sunday-
::On my to do list::
Sweeping floors
Vacuuming floors
Mopping kitchen and bathroom
Return books and movies to the library
Working on advent calendar (it's almost done)
Dishes
Laundry
::What I am sewing, crocheting, knitting, or creating::
I'm currently working on an advent calendar for the boys. This will be our first year doing an advent calendar, and we kind of decided upon it at the last minute.
::Homemaking tips::
Keeping a calendar/to-do book can be so helpful to a homemaker. We are busy enough as it is with constant to do lists running through our heads. So I keep a little calendar book. It helps me stay on schedule, remember important dates/events, etc. What has worked best for me are the calendar books with a view of the month followed by the days/weeks. They are inexpensive and there are all kinds to choose from so whether you want a big planner or a small one there is one out there for you. Here's an example of one: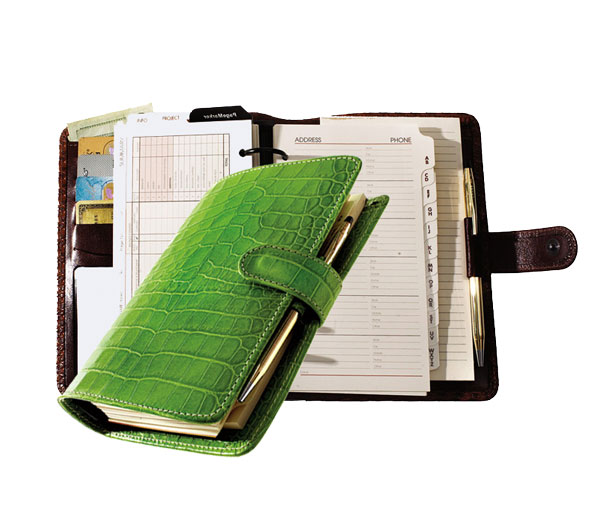 just an example
::Looking around the house::
The boys are watching Clifford the Big Red Dog, it's a bit hectic with toys strewn around right now as they've been playing all morning. It's almost time to leave and take Lucas to school (he goes to the afternoon preschool class). My library bag is hanging from the kitchen chair so I won't forget it, as getting the kids out the door can get kind of crazy sometimes. LOL
our little Gizmo
sorry for the dim picture, I didn't want to use flash on the camera just in case it should startle him
::On my prayer list::
In Indianapolis there was a gas explosion that killed 2 and damaged many homes. Most of the homes cannot be rebuilt and have to be torn down. Residents were only allowed one hour to get in there and get their belongings. This happened right before Thanksgiving. I can't imagine the fear, devastation, etc. But what is amazing is all these neighbors banded together and have supported each other through this horrible time. I applaud all the heroes that helped one another, have donated supplies to the displaced families, etc.
Here's a picture of the destruction:
::Bible verse/devotional::
Isaiah 41:10
So do not fear, for I am with you; do not be dismayed, for I am your God. I will strengthen you and help you; I will uphold you with my righteous right hand. (NIV)