Sorry this is going up late. So much has been going on what with us moving and school starting next week and it has been just crazy around here. I feel like I am being pulled every which way, more so than usual that is. I've been just downright exhausted. haha. But I want to make time for today's Happy Homemaker Monday because I have missed it.
::The weather in my part of the world::
It has been hot and muggy. We did get a bit of rain today which I am uber thankful for! Hopefully it rains some more throughout the day as our A/C went out in our apartment on Friday and we've been without air for 4 days! They are coming to fix it first thing in the morning, but oh man is it hot. Especially when it's time to cook. Blech...
::On my reading pile::
Finishing up Short Straw Bride by: Karen Witemeyer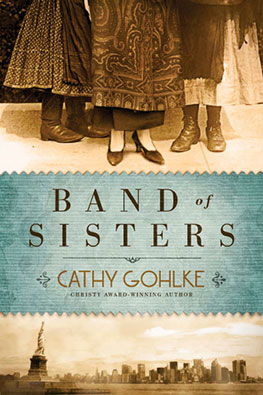 Starting: Band of Sister by: Cathy Gohlke (this is part of a blog tour so make sure to stop by my blog on September 13th!)
::On my TV::
Secret Life of an American Teenager on abc Family followed by:
Bunheads on abc Family.
I am addicted to both shows, but in particular Bunheads. Gilmore Girls is still my all time favorite TV Series, but Bunheads is definitely a close second.
::On the menu for this week's dinner::
Monday- Spaghetti with meat sauce and garlic bread
Tuesday- Slow cooked crock pot chicken on a bed of creamy white rice and brocolli
Wednesday- Cheeseburger hamburger helper, buttered bread, baby carrots, mashed potatoes
Thursday- pizza take out
Friday- Pot roast with baby carrots, green beans, and potatoes with cornbread
Saturday- BBQ pork-chops, fried potatoes, cauliflower
Sunday- fried chicken, mashed potatoes, corn on the cob
::Recipe I tried or want to try soon::
I have a crock-pot apple butter recipe I can't wait to try.
::Looking around the home::
Still many boxes to unpack although I have most of the apartment set up. It has been more hectic than I would've thought and while I thought I was going to have the entire apartment in order by now it just hasn't worked out that way. There has been a lot of things happening at once and oh my has it been a journey! But we're getting there. :)
Other than that I have the windows open letting in a cool breeze which feels just amazing, and I have a fan going to help cool things off a bit in here.
::What I've been up to lately::
Unpacking, errands, more unpacking, appointments for doctor/school, even more unpacking, trying to get some reading in, school shopping, did I mention unpacking? LOL
::On my to-do list::
Sweep and mop floors
Shampoo carpets
Unpack
::Tips/Tricks::
When your moving rather than buying newspapers or using old ones to wrap your plates in just separate them with foam plates. You can put foam plates in between them and it helps absorb any jarring much better than newspapers ever would. You can use foam bowls for your bowls depending on the sizes.
::My projects::
none at the moment, I doubt I will be able to start any projects until after I get this apartment set up and school is under way. Things have been way to busy as of late. Although I am thinking about trying to make a new template. Summer is almost over after all, and I'm ready for a template change.
::From the camera::
no pics to share at the moment
::Something fun to share::
Newspaper Nail Art
::Bible Verse/Devotional::
Proverbs 31:10-31
A
wife
of noble character who can find? She is worth far more than rubies. Her husband has full confidence in her and lacks nothing of value. She brings him good, not harm, all the days of her life. ...