It's another Monday and with it comes another hectic week. I have had a doozy of the last couple of weeks. I even forgot about HHM last Monday (so sorry!). Now after I've apologized about missing last Monday's post do you forgive me? No huh...well...how about some chocolate fudge brownies and a cold glass of milk? Buttered up yet? Good. :)
And without further delay it's time for::
::The weather in my part of the world::
Crazy as always. Seriously mother nature likes to throw us some curve balls in Indiana. Our weather is always unpredictable. Here's this week's forecast:
::On my reading pile::
I am currently reading
Our Southern Breeze by: Daphene Jones with Andrea Taylor Ph.D
(paperback version) for review
and
Understanding Theology in 15 Minutes a Day by: Daryl Aaron
(paperback version) for review
I am enjoying both books so far so I'll keep you updated as I go along.
On my TBR (to be read) pile I have:
Be Still My Soul by: Joanne Bischof
(kindle ebook version) for review
Uncharted Territori by: Tori Spelling
(hardcover version) checked out from the library
and
Speak by Laurie Halse Anderson
(paperback version) checked out from the library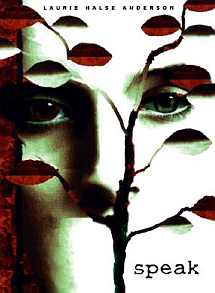 Seems like quite a lot but I am such a bookworm that I'll probably even add to this list as we go along. haha
::On my TV this week::
I don't have a lot of TV watching planned this week except for one thing and that is Nashville. When the previews to this show first aired I couldn't wait to watch it but due to a crazy couple of weeks I missed two of the first episodes. BUT, thanks to comcast demand I was able to re-watch them and boy oh boy are they everything and more I had hoped. There is intrigue, deceit, romance, country music, etc. It has just about everything you would expect in a good TV show. And since it's only a couple episodes in if your interested in watching it there is still time! It airs on ABC at 10/9c on Wednesdays. If you don't have on demand you can watch the recent episodes on their website at:
http://beta.abc.go.com/shows/nashville?cid=showsitelinks_search
Other than that I will probably just watch whatever shows the kids and hubby have on (when I get a chance to sit that is. haha)
::On the menu for this week's dinner::
Monday- beef cubes served over rice with veggies
Tuesday- chicken and dumplings, mashed potatoes, peas
Wednesday- homemade pizza
Thursday- homemade cheeseburgers, homemade french fries, applesauce
Friday- Chicken Parmesania with pasta served with broccoli and garlic bread
Saturday- spaghetti with meat sauce, bread sticks
Sunday- slow cooked BBQ ribs, fried potatoes, macaroni and cheese
::Looking around the home::
Everyone is still asleep and I have a steaming mug of hot chocolate with mini marshmallows and cool whip on top. Soooo good that I don't even care about how many calories I'm consuming with this delightful treat. It's too good to even think about the negatives. haha
The windows are open, but it's still dark outside. The sun is slowly making it's rise and with it the kids will awake and the week will start. I get up extra early to catch up on emails, blog posts, reading, etc.
Birds are chirping outside and singing their good morning songs to one another.
My Glade oil diffuser fills the air with an apple scent which just feels so homey, and so much like fall.
::Last week's recap::
Last week was mainly filled with a bunch of errands that were ran. On top of that we have had to go up to the main office at our apartment complex every day to try and get our thermostat replaced (even though it still hasn't been fixed). If I haven't already said what's wrong with it, our thermostat is broken. We have to manually turn a spigot type knob admist a bunch of wires to turn our heat off and on. The thermostat won't control it at all so it's either too cold in here or too hot. It's getting frustrating not to be able to control the temperature and have to get up fifty eleven times throughout the night to turn the heat off or on depending on how it feels in here. Still though I have to look at the bright side which is at least we do have heat so we don't have to freeze.
The week before last we did end up making a trip to Conner Prairie which was so amazing. I wrote a blog post about it with some pictures to tell you all about it. :)
Of course blogger wouldn't let me upload a lot of pics for some reason so there isn't as many as I'd planned.
They finally came Saturday to fix our thermostat and it got stuck on after they left. It was so hot, but luckily when Josh got home he was able to fix the problem and found out the turn dial is sticking so we're probably going to have to try to get them to replace it. Hopefully they will because it was over 80 degrees in our house! Thank goodness Josh knows how to fix most stuff or I would have been lost, and we would've burned up.
::What I'll be up to this week::
Getting the kids Halloween costumes. I was going to make them this year, but it has been really frustrating. They are going as Batman (Lucas) and Robin (Levi). To make their costumes since I don't have all the materials I need would end up costing more than just buying the costumes outright, and plus it's only once a year so its fine. Just as long as they have fun. We already have their pumpkin buckets so they can collect their candy so at least that's out of the way, and thankfully hubby is off for Halloween so he will get to come along on our trick or treating venture which will be a real treat for all of us.
Going through and straightening the apartment. Since last week was so busy some things have gotten shoved in places they shouldn't be in moments of hectic-ness. Papers on the counter, coloring books and crayons scattered on the kids play table, hot wheels mixed with building blocks, toys sitting in the corner beside the couch, etc. I used to have a toy corner in the living room, but since our living room is now smaller I gave the boys a toy closet in the hallway beside the living room. Everything is labeled by picture so they know what it is and if they want something out they just ask or get it. When they are done it gets put back into it's container and placed back inside the closet until the next time. However they have found their way back to the corner in the living room for the time being and I can't wait to correct that.
Getting things ready for Lucas's 5th birthday. We still haven't decided if we are going to have him a party or take him to a play place and just have a small family thing at home afterwards. He has been wanting to go to Chuck e Cheese but we haven't decided. We'll be making a final choice this week since his birthday is Nov. 9th. I can't believe it's came up so quick! I did pick up some great Batman invitations since he settled upon a Batman themed birthday.
Normal day to day chores such as laundry, dishes, etc.
Oh and lest I forget today we are going to ALL get our flu shots today for the year. It's not going to be fun for the boys, and my arm always gets really sore so I try to use it as much as possible so it doesn't get stiff as well. The boys will be having theirs done immediately after Lucas gets out of school at the pediatrician's office. While Lucas is in school me and Josh are going to get ours done at CVS.
::On my to-do list just for today::
Sweeping floors
Mopping floors
Vacuuming all the rooms
Straightening up kitchen and living room
Straightening up bedrooms
Taking some movies back to the library that are due
Take Lucas to school and pick him back up
Flu shots for the whole family
::Tips/Tricks::
Tying Bows and Knots Easily
::From the camera::
Real Buggy at Conner Prairie. This is the Buggy from the back, the front was the seat and where you tied up the horses but I couldn't get up there for a picture.
::Something fun to share::
22 Things You're Doing WRONG
http://www.buzzfeed.com/peggy/22-things-youre-doing-wrong

This one really blew my mind! I came across it on Pinterest and there are so many great tips on making things easier. Especially on making BLT sandwiches, peeling potatoes without wasting ANY of the actual potato, eating a popsicle, making a taco, etc. Just amazing. I highly recommend you to read it, you will most likely find something to make things so much easier in the day to day.
::Bible Verse/Devotional::
Romans 12:12
Rejoice in hope, be patient in in tribulation, be constant in prayer.
If you would like to join in on Happy Homemaker Monday you can add your name and link to Mister Linky below. Feel free to choose your own categories, choose your own picture, use my Happy Homemaker Picture above, and please visit Diary of a Stay at Home Mom because I got the idea from her, and she has one amazing blog. :)